Building a local online presence is crucial to attracting more customers and creating your unique brand identity. Long gone are the days of looking in a phone book for a business or seeing a local TV ad and making a decision based on that alone. Having a strong online presence is the best way to ensure potential customers are aware of your business and why they should choose you over your competition. 
Luckily, there are multiple marketing strategies small businesses can take advantage of to reach local customers. Before we discuss these marketing strategies and how they can benefit your company, we first need to clarify what we mean by local online marketing.
What is Local Online Marketing?
Local online marketing is a combination of various tools and methods small businesses use to gain greater visibility online. These tools can include creating and optimizing a website, blogging, focusing on local SEO, setting up third-party listings, and leveraging social media channels to name a few of the most common local marketing strategies.
By using a combination of these tactics, small businesses can benefit from a greater presence online – more website visitors, more purchases, and even more foot traffic through their doors. 
Ways to Optimize Your Local Online Marketing Efforts
Having a strong local online presence can have a major positive impact on your business as a whole. To help you get started, we've outlined our top 9 tips for improving your local online marketing.
1. Get to Know Google My Business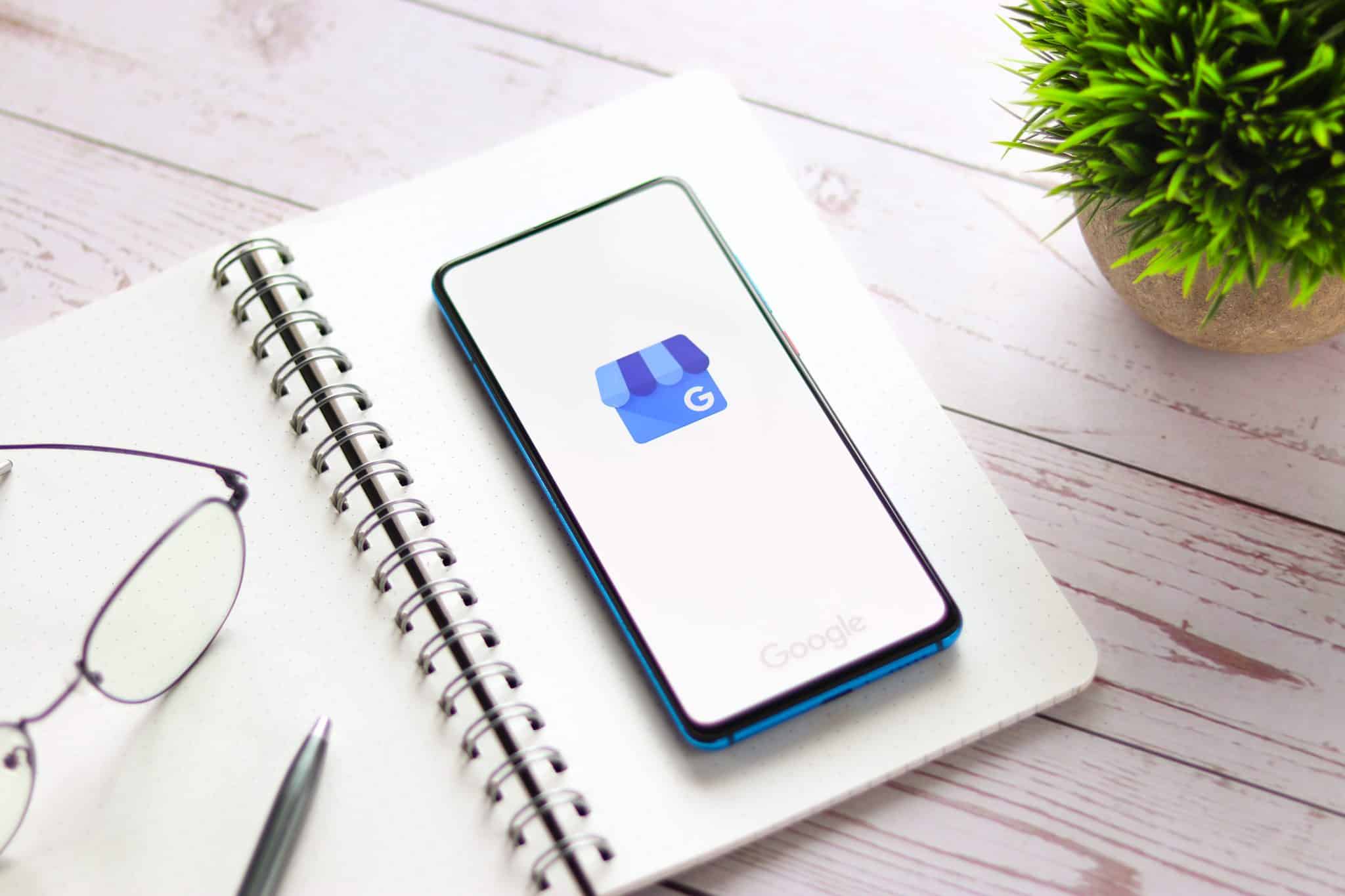 It's no secret that Google is the most popular and utilized search engine. According to Statista, Google owns 85.55% of the online search market share. With that kind of dominance, taking advantage of all that Google has to offer is one the most important factors to improve your local online marketing. Setting up your Google My Business page should be one of the first steps you take for this.
Google My Business, or GMB, allows business owners to set up and optimize their Business Profile on Google. While nearly anyone can create a Business Profile on Google, you need a Google My Business account to actually manage and control that listing. When setting up your GMB page, be sure to include all the relevant information your potential customers will need to know. This includes your company's address, phone number, email, operating hours, and a link to your website.
We also recommend posting somewhat regularly on your GMB – try one to two times a month to start off with. These posts can be promotions or specials your company is running, new product launches, or updates on your business. Remaining active by posting updates and photos will help your profile stay towards the top of search results.
In addition to the items discussed above, you should also conduct keyword research to find high-traffic and low-competition terms to give your GMB an extra boost. Adding these keywords into your business description will help inform Google on what your business is about and match it to relevant searches.
While setting up and optimizing your Google My Business page is a great first step to improving your local online marketing, you should also have your sights set on breaking into what's referred to as the "local SEO 3-pack". This is a list of the top three GMB pages that pop up after a query is submitted. Following the tips listed here should give your company a good shot at being part of the top 3. [insert photo]
2. Focus on Local SEO
With the keywords you found in tip #1, you should also add them to your website copy. This will help your website rank higher in search engine result pages outside of your Google My Business profile.
For local SEO, you'll want to include your service area in the copy. Instead of a generic sentence like, "We offer the best gourmet pizza to our awesome customers" you can include the market you operate in the sentence. "We offer the best gourmet pizza in greater Phoenix, Arizona to our awesome customers." This will help your website rank higher when people search for "Pizza near me" or "Pizza in Phoenix."
It will be easier for Google to tell where your business is located or what market you're trying to reach if you include it throughout your website. Having your target area in your website copy lets Google know where you operate and will align your website with people searching in your area.
3. Build a Great Website – And Continuously Improve It
Your website is the driving force behind any local online marketing efforts. It's where your potential customers will go to convert, view your services, and contact your company so ensuring that it's set up for success should be at the top of your list.
Optimizing and improving your website will help with local online marketing as well as enhancing all of your other marketing efforts. When looking to dive into improvements on your website, there are some key areas to focus on.
Easy user interface
How easy is it for your visitors to navigate your website? Are sections clearly labeled with information easy to find? Some tips to improve your website's interface is to include white space, use images wisely to break up content, include well-written and informative headlines, and use compelling calls-to-actions. A good user experience on your website can lead to more conversions.
Mobile friendliness
More than ever before people are making buying decisions from their phone. Mobile users are increasing and so has their total amount of time spent online. If your website isn't optimized for mobile conversions, you could be missing out on a large chunk of potential revenue.
Page load speeds
If we're being honest, no one wants to wait for a website to load. Every second counts when people can easily abandon your website to find one that's snappier. According to Portent, website conversion rates drop by an average of 4.42% for each additional second it takes to load a webpage. Portent also reports that a site that loads in 1 second has a conversion rate that's 3x higher than a website that takes 5 seconds to load a page.
This importance placed on page load speeds should have every company evaluating ways to make their website load quicker. Google's PageSpeed Insights is a great tool to see where you have room for improvement.
These tips will not only improve your visitors' experience on your website, but they all also contribute to a healthy SEO strategy to help you rank higher in search engines. Higher rankings mean more visibility for your local business, and hopefully more conversions because of it.
4. Review Your Reviews
Most of today's customers won't make a purchase before reading a review about the company or product they are looking to purchase. With more information at consumers' fingertips than ever before, more and more people take to the web to learn about a product or business to determine whether or not it's worth their time and money. This makes getting positive reviews crucial, and responding to negative reviews is a way to highlight how your business handles unsatisfied customers.
If you're just starting out and don't have many reviews, start by finding organic ways to ask customers how their experience was. This can be included in an email that gets sent once your service is complete or product is delivered. You can also ask your sales team to reach out for reviews if they have a relationship with your customers throughout their sales journey.
Of course, you hope to only get positive reviews with your outreach efforts, but bad reviews happen to every business. The key is to stay on top of both good and bad reviews by responding to them. The way you react to them, especially the negative ones, will show your company's character, and will show future customers how you handle issues.
5. Manage 3rd Party Listings
Similar to creating and optimizing your Google My Business profile, you should also do the same for other third-party sites, like Yelp. Yelp offers free business profiles, so we believe all companies should take advantage of this free service to add an extra layer of visibility to their local business.
Claim your business
Chances are your business already has a page on Yelp. If this is indeed the case, you'll want to claim that page and start optimizing it for local marketing. If your business doesn't already have a page, don't worry. It's easy to create one by finding the "Add Your Business" button and start optimizing it from there.
Update your business information
This includes address, phone number, hours, and website link. Be sure to also write up a paragraph or two about your business so visitors can gain a sense of who you are, what services you can provide them, and why they should choose you over your competition.
Add photos
Whether you're a restaurant, a hair salon, or a construction company, adding photos of your work will show visitors the breadth of your skills and experience. A picture paints a thousand words, and all that…
If you're interested in learning more about Yelp profiles and how to optimize yours, we've put together an in-depth article on the subject. There are other sites that – depending on your company's industry – might be worthwhile to set up as well, like Angi (formerly Angie's List). Any of these avenues are a great way to add an extra boost to your local online marketing strategies.
6. Run Google Ads
Google Ads are a pay-per-click (PPC) form of advertising on Google's search engine results pages. Think of Google Ads as the paid counterpart to your company's organic SEO efforts. By running these ads, your company will likely appear within the top 3-4 results on Google – this means even above the top organic rankings. You'll have more eyes on your ads, resulting in more local visitors who are actively searching for your services.
With Google Ads, you can choose your own keywords, so it allows advertisers freedom in what searches they would like their ads to appear. As with anything keyword related, we recommend doing a little keyword research before you submit the terms you'd like to trigger your ads.  You'll want to choose the most relevant local keywords for your list that have a high search volume and low competition.
Google Ads can help boost organic SEO as well. By running Google Ads, you can see what terms and phrases people are using for their search queries, which can help inform local SEO strategies.
7. Create a Blog
Creating a blog is a great way to provide resources and information to new visitors and past customers alike. Blogging is also a great way at amplifying your local online marketing efforts and improving your website's overall SEO too.
Your blog should cover topics your potential and actual customers want to know. While you might have a dozen topics already earmarked to write a blog about, it's worth your time to check on the volume those terms are actually getting. No one wants to waste their time and efforts writing blogs that won't result in many visitors. We recommend performing keyword research to discover what keywords are actually worthwhile writing about.
As mentioned above, finding a combination of low competition and high search volume is what you'll want to aim for. It ensures that the terms you're writing about have a decent search volume without many other competitors in the game. This will give your company the best shot at appearing high in search results for that keyword. And the higher you rank, the more people will see and visit your website.
Want to drive sustainable organic traffic through high-quality blog articles but don't have the time or internal resources? SEO Blog writing for content marketing is our most popular service!
8. Implement Call-Only Ads
Sometimes people just want to hop on the phone with someone instead of filling out a form. This is where call-only ads are useful. Depending on your business and type of customer, this could be a useful part of your local online marketing strategy.
If your visitors might need to speak to someone immediately, are likely searching from a mobile device, or would benefit from speaking to someone on your team, call-only ads could be a good fit. These ads can be especially useful for restaurants or appointment-only business models.
Call-only ads also take the work of creating specific landing pages out and provide a singular focus to your ad. This can be particularly useful for companies who are limited with their online resources to create multiple landing pages for every ad they run. If you're unsure whether or not this type of ad is right for your business, you can also use them in conjunction with other types of ads to see what performs best for your company and local marketing strategies.
9. Promote on Social Media
Similar to third-party listings, your social media channels have ample opportunity to help with your local online marketing strategies. You'll want to go through a lot of the same exercises with your social media channels as you did when you set up your third-party pages. This includes entering your business location, hours, contact information, and website on all your company's social media channels.
With so many users on social media, it's important to target your local audience for the most success. While there is a lot of opportunity to do this through organic social media, you can also look into paid options that can target specific zip codes or cities. Maybe you're hosting an event in a specific zip code, or just opened up a new restaurant. Targeting your local audience through paid social media avenues can bolster your presence and engagement.
For organic social media strategies, start by posting a couple times a week to start building brand awareness and drive leads to your website. Some social media advice points to posting every day – and sometimes multiple times a day – but it's important to see what resonates with your audience the most. Play around with the type of content and times you post to see what works for your business.
Local Online Marketing for Small Businesses
When it comes to attracting new customers, more and more people are going online first to seek out potential products and companies. Because of this, most small businesses not only want to have a strong local online presence, but they need one to be successful. By deploying a combination of these marketing tips, your small business can start seeing an improvement in your local online marketing through more website visitors, more conversions, or even more foot traffic through your front door.
If you're looking for help with your local online marketing strategies, contact Jack & Bean for a content marketing consultation to see how we can help grow your business.