B2G Marketing is shorthand for business-to-government marketing, a lesser-known but important counterpart of B2B and B2C marketing types.
Business-to-Government (B2G) Marketing is marketing that is directed at government organizations and programs. A lesser-known counterpart to more traditional B2B and B2C marketing archetypes, B2G marketing is analogous with public sector marketing and accounts for some of the biggest marketing campaigns in the industry.
Winning a government contract is often more complex and time consuming than other marketing areas with only a small percentage of companies able to stand up to the challenge. However, there are some clever and simple ways to get your foot into the B2G game and untap its potential.
B2G Marketing Explained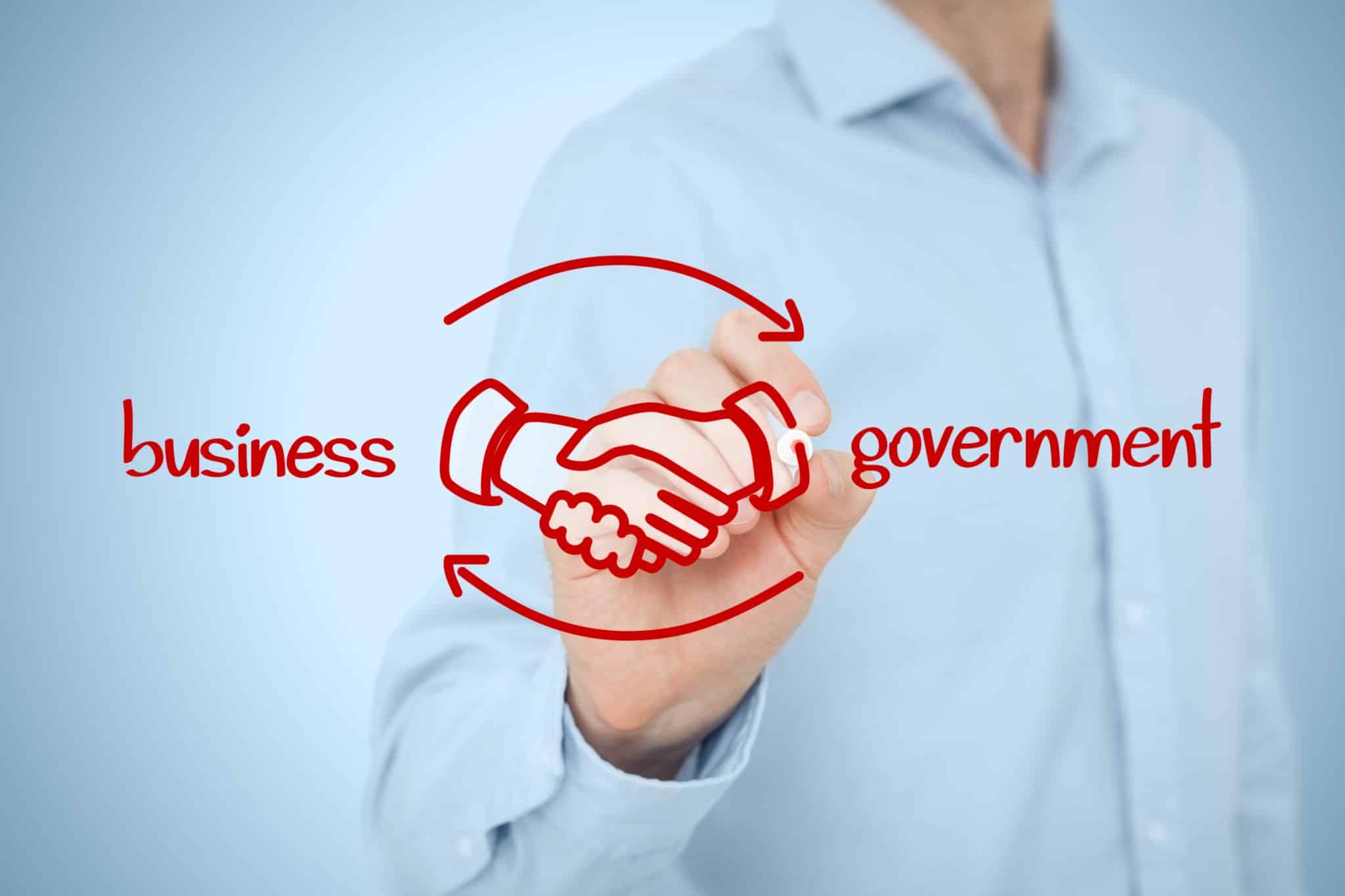 What exactly does government marketing mean and how can small companies compete with the larger companies out there that already have contracts with the government? Don't worry – there's still some good news for small businesses. The government is required to work with a certain number of smaller businesses, which means you might have the opportunity to work with them if you have something they could use, like software or computers.
Navigating the B2G market isn't easy, though. The government has very specific requirements when searching for new contracts, long procurement cycles, and fluctuating budgets. While marketing to the government might not be your first strategy to come to mind, it's well worth the try. The federal government spends $145.7 billion dollars in federal prime contracts and $82.8 billion in small business subcontracts. Allocating even just a small portion of your marketing budget to the government sector can pay off in the end.
Restrictions on B2G Marketing
Before you begin brainstorming a B2G marketing strategy, you'll need to understand the process and the many hoops to jump through before you get the contract.
Unlike B2B and B2C marketing where you are the first to communicate with the client and offer your services, B2G starts with the government needing to make the first move. They will begin by publishing a request for proposal or RFP, which is an outline of a project and what type of business they want to work with. You can find these here http://gsaadvantage.gov/.
Once you find a project that matches your company, you can place a bid. During this bid, you will have to work within the parameters set by the agency, including approvals, authentications, and strict policies. By working within these restrictions and implementing the tips provided below, you can outshine your competitors when marketing to the government in order to secure that contract.
How to Create a Marketing B2G Strategy

When creating a successful bid on an RFP, there are a few techniques to keep in mind:
Develop Rich Content Marketing
While this may be obvious, the government wants to make sure that you know what you are doing before securing a contract with you. Think of it as a creative resume that you need to present to help them choose you over your competitors. To do this, you need to offer valuable content that highlights your expertise and knowledge in your industry. Provide them with items such as:
Informational Videos

Blog Posts

Podcasts

Infographics

Email Newsletters
Those making the decision want to see a company that is creative, has compelling content, and is an expert at what they do. Keep it more informative than emotional when appealing to the government, but don't forget that touch of humanity. Finding the right balance is key to beat out the other companies applying for the same contract.
Be Personal
Each government agency is going to be different with varying expectations, rules, regulations, and objectives. Tailor your campaign to the department and the specific job, just as you would with a client on the B2B or B2C side. You will want to identify and understand your government audience through research; what they like, share, and consume. The more information you gather, the better you can tailor your bid to the department.
Build Trust and Credibility
Along with providing content that proves you're an expert in your field, you should also establish credibility by offering additional material, like customer testimonials and case studies that are related to the project you are bidding on.
You can also work on projects of public interest in a related field. For example, if you want to work on public school projects, look into getting involved in the private sector to build credibility. The more experience and case studies you can point to, the more qualified you will seem for the government project. Keep in mind any restrictions the project might have when it comes to testimonials since there are often specific rules surrounding them.
The Big One: Social Media
Like with most types of marketing, social media is a core component. Social media marketing is an easy and effective method for government agencies to interact with the public and even within each department. After all, the government is run by people and people love social media!
Creating an online presence for your company is important in spreading brand awareness. Just getting your company's name on the government's radar could help push your bid over a competitor. Post original, creative content that is indicative of what your brand does and who you are; be authentic and informational.
Grow Your Business with B2G Marketing
It might not be the most glamorous form of marketing, but B2G marketing has so much potential for small businesses who are willing to put in the work. Remember, every department will have different rules and regulations and while it might take a bit of time, winning a government contract can be a huge success for your business and your future.