Custom Website Designs, Powered by WordPress
Don't settle for a stock template.
Get a unique, custom-designed website that is tailored to your brand and business needs.
Jack & Bean is an award-winning web design and development agency that specializes in creating uniquely branded, conversion-oriented websites that maximize your business growth and help leave your mark on the web.
We Design First, Then Develop
As part of our web development process, our designers create custom mockups of your new website for you and your team to easily offer feedback on. Once the mockups are approved, we develop them onto your WordPress CMS platform.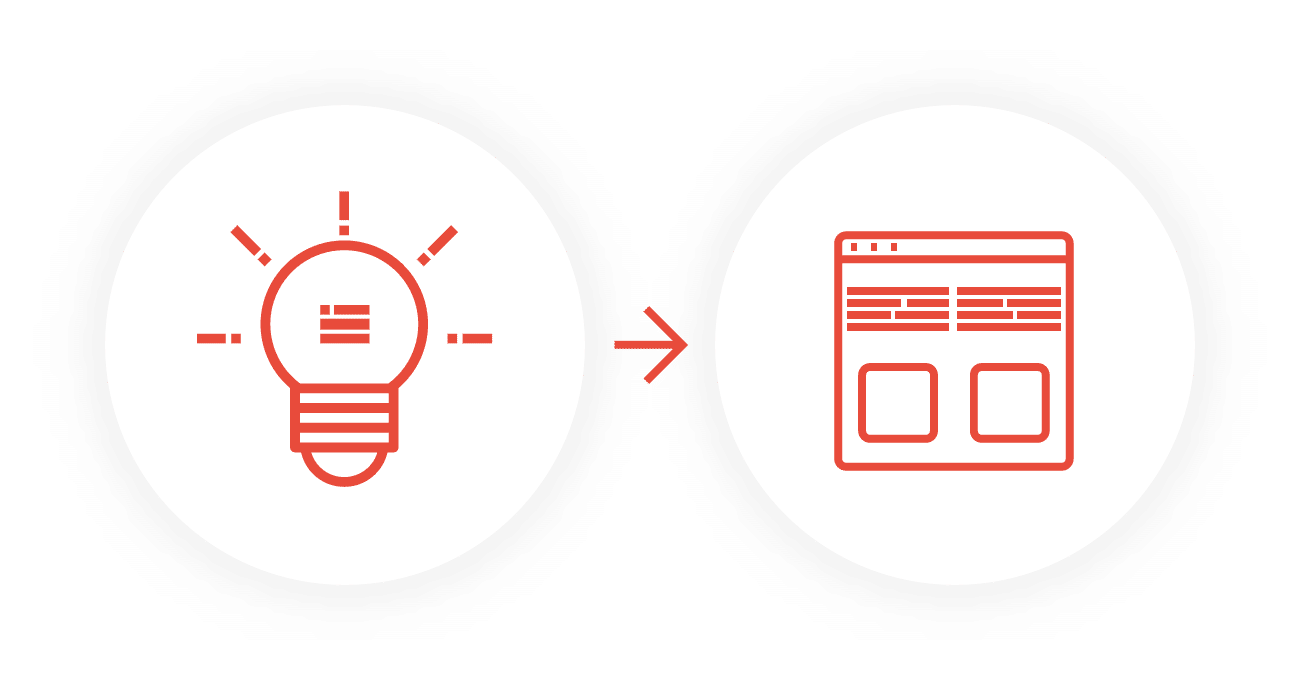 WordPress Web Design Plans
Making quality websites straightforward
Basic
Template-based Design
"Off the Rack"
Suitable for one-pagers & landing pages
Standard
Semi-Custom Design
"Strong Performer"
Branded to align with your company
Premier
Fully-Custom Design
"Market Dominator"
Completely unique design and development
Chat with our Website Pros
Why Hire Jack & Bean:
A WordPress Website Design Agency
Your biggest competitors have already hired a trusted WordPress website design agency. Have you?
Don't fall behind your competition – overtake it, stand out and dominate the search rankings!
Our Design Team Offers Custom Design
This might seem like a no-brainer, but employing a WordPress agency like Jack & Bean provides access to not just WordPress developers, but graphic designers experienced with web deployment. Understanding how to make a website and its content visually striking and still usable and familiar for visitors is its own art form.
From branding needs to minutiae of web page layouts, we elevate your website content deployment far beyond basic templates. We ensure your brand message is consistent across all mediums, conveying professionalism and quality to your customers.
Our Agency Crafts Websites that Convert
Creating a beautiful website and drawing in organic traffic is only half of the equation. The content must also be compelling and give ample opportunities for site visitors to convert into customers.
How many opportunities have you had on this page to explore another point of interest or click a CTA (call to action) to move further into our sales funnel? It's a great example of a conversion-focused page that brings in tons of organic traffic and converts a portion of that traffic into new business. We would love the opportunity to craft such pages for your business!
Our Marketing Company is Fast & Efficient
An experienced WordPress design company like Jack & Bean works quickly and efficiently. We've created and actively manage hundreds of WordPress websites. Our team produces your web content needs at speeds and volumes our clients can only dream of alone.
Whether working on your initial website design, future site expansions, our regular content publishing, we stick to tight deadlines and have high quality standards. We also do our best to work within your budget on every project.
Our WordPress Developers Maintain Your Website
With the knowledge and bandwidth to properly maintain and update your website for you, our WordPress-savvy agency ensures your company can focus on its strengths while we leverage ours on your behalf. We're in your corner, ready to pounce on any issue that might arise.
We offer an affordable dedicated hosting and maintenance package designed specifically for WordPress. This all-inclusive package includes everything your WordPress site needs to stay running reliably and securely, and provides a blanket warranty that covers most website issues.
We Are More Than Just a WordPress Agency
In addition to our deep roots in WordPress development and design, Jack & Bean is expert in all things digital content marketing. We excel at all forms of content writing for organic traffic, copywriting for conversions, PPC (pay per click) advertising, print media, and more.
We pride ourselves on taking a critical look at all opportunities available for your niche and making creative strategy recommendations, in order to help your business overtake its competition.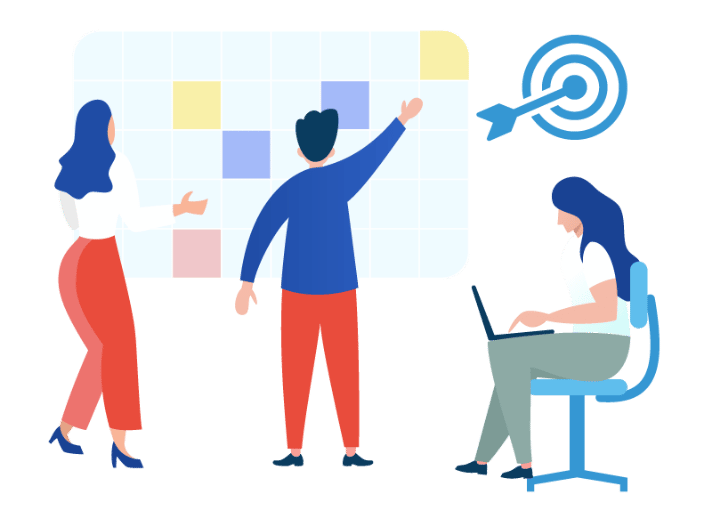 Our WordPress Content Marketing Helps You Succeed Online
As a content marketing agency, Jack & Bean is passionate about helping our clients succeed online. We take it upon ourselves to provide you with website recommendations and offer ongoing content strategy services that can ensure organic growth.
We want your website to thrive, and we have the skill sets to assist. We offer keyword research, organic strategy, writer briefs for topics, expert content writing and guest blogging services. We invite you to set up a call to learn more how we can help your business grow sustainably online!
Our Content Marketing Agency Uses Data for Decisions & Accountability
Our passion for SEO and organic content writing stems from a reliance on data tools. We utilize Ahrefs to know the win conditions for any keyword before we even consider starting an article or page for a topic. This ensures we don't go after topics too difficult to rank for nor waste time and budget with organic traffic potential too low to be worth the effort.
Once complete, we then bookend our writing projects by tracking and reviewing article performance regularly with Google Analytics and Ahrefs's Rank Tracker, to monitor progress and consider future action. Our organic expertise extends to content utilized in WordPress website builds as well, ensuring the web content published is well-rounded for SEO success.
How Our Agency Builds with WordPress
Discovery
When we initially engage for your WordPress project, we will ask lots of questions and get everyone's critical thinking caps tightly secured. We must ensure we understand your goals clearly.
Once the WordPress web project needs are fully understood, we then quantify the upcoming project into an easy-to-understand quote with clear milestones. Once approved, we set deadlines in a project plan you can access anytime from our portal.
Branding
Many businesses who come to us for a new WordPress website also need branding, or at least a branding refresh. We handle branding scopes as small as just freshening and editing a logo to as large as creating an entire set of brand guidelines.
Our talented designers love being brought onto branding milestones for WordPress sites, and it shows in their end-products.
Content
We prefer to start our WordPress website projects by focusing on content and messaging first. Our process is to design around content and we create the design mockups to fit the content which we help solidify during this first crucial phase.
From identifying site structure and menu organization to writing copy for service pages, we can assist with as much of this phase of design as necessary. Clients often find it very engaging and eye-opening how much content assistance they need during this phase.
Design
With content solidified, our talented design team transforms text into visual mockups. We typically utilize Adobe XD to display website mockups. Adobe XD has great collaboration features alongside its industry-leading toolsets, to allow both our team and our clients to contextually discuss features of the mockup inline.
The number of mockups usually coincides with the number of pages that need unique layouts or elements approved, and ranges from 3 to 6 on average for most WordPress website projects.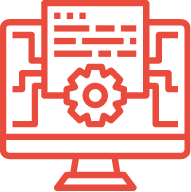 Development
As design mockups are approved, they are next translated into interactive WordPress website pages. The premium WordPress theme is customized by our developers in WordPress, with HTML/CSS and even PHP if necessary.
We typically utilize beta and release candidate milestones. Our beta milestone is considered reached when the vast majority of the site is functioning. Our release candidate milestone is reached after we've quality-checked the site and we consider it 100% ready for launch.
Quality Control
Once the full-size desktop versions of the pages are developed, we test for responsiveness on popular laptop, tablet and mobile resolutions as well. We even emulate devices directly, to catch as many bugs and odd behaviors as possible before launching.
This extensive testing ensures every device from tiny phones to 8K displays will all have a smooth experience on the site. When we're confident in the site's consistent behavior, we'll launch the site at the convenience of our client.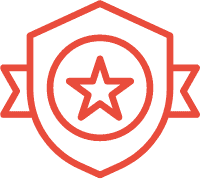 Ongoing Support
We regularly maintain and update hundreds of WordPress sites for our clients. We have a dedicated WordPress hosting solution so affordable it's meant to be irresistible to our clients. We benefit as well, as our developers have blazing-fast backends to interface with and well-maintained websites are headache-free websites.
Hosting with Jack & Bean means you get maximum speed and ample resources paired with manual weekly updates that ensure your website stays fast and current. This ensures a snappy experience for you and your site visitors alike, while also maximizing security, as many updates and patches are security-related.
10 Reasons Why Your Business Should Use WordPress
But wait… what even is WordPress?
WordPress is a free website CMS (content management system) that allows for both the back-end management of and front-end interaction with a website.
Almost half of all websites on the internet are powered by WordPress.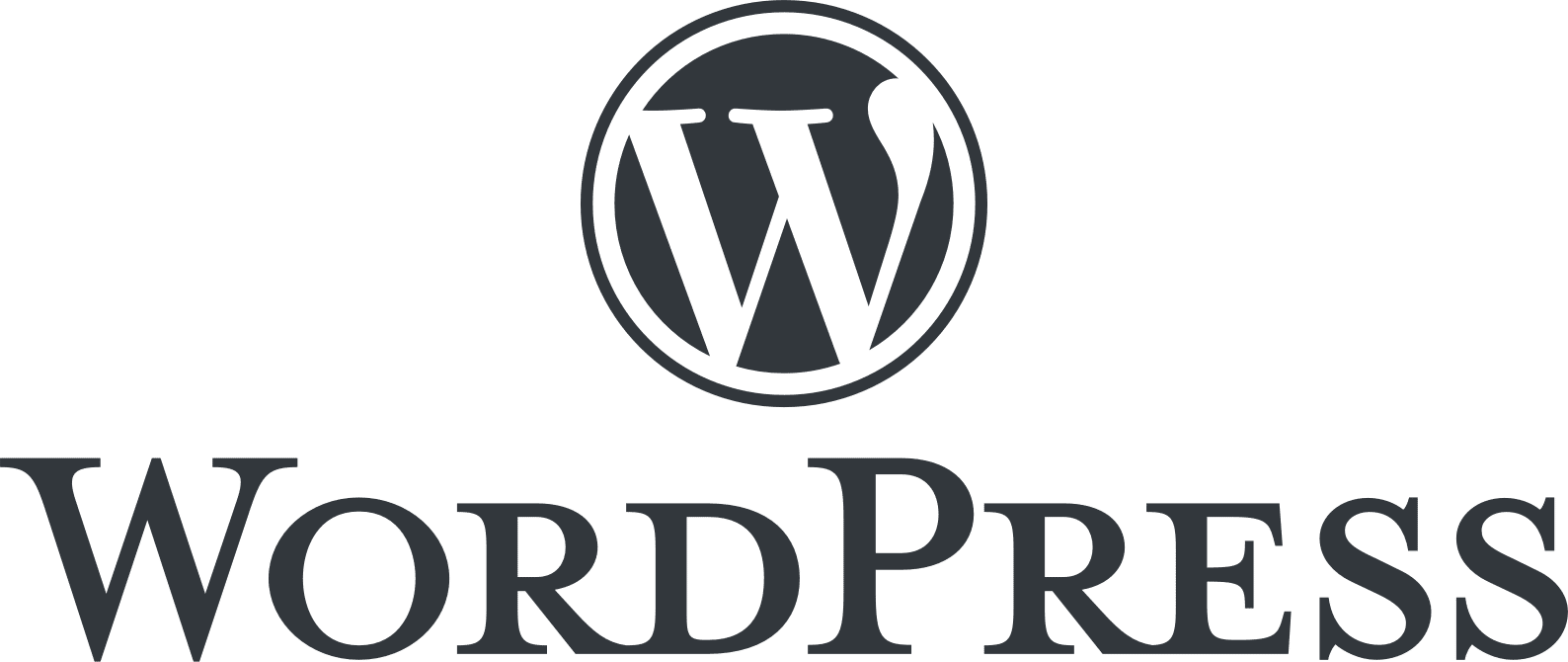 WordPress has many benefits that allowed it to come to dominate the web industry. The reasons include:
1. WordPress is Easy to Learn and Use
The WordPress CMS is a complex system for managing entire websites with lots of components to them. WordPress is not simple and does take some time to learn your way around like anything with such scope.
However, compared to much of its competition, particularly at the time it was conceived (think Joomla, Drupal, Magento, etc), WordPress is intuitive and streamlined. WordPress also does a decent job of keeping you from making accidentally catastrophic mistakes with adequate warnings and double-confirmations.
With less than an hour of training, most of our clients are capable of managing the core aspects of their website, such as their blog, service/product pages and media. We include website training as part of our website packages.
The approachability of WordPress adds tremendous value. With WordPress you can manage your own WordPress site instead of paying someone else to do so. Similar to a car, you don't have to know how every system works to get around in it and keep the basics running smoothly.
2. WordPress has Unlimited Design Flexibility
Whether a standard informational site, an organic-focused blog, a gated subscription service or a robust eCommerce store, WordPress is the perfect solution for all types of websites.
There is no limit to how a WordPress site can look or be utilized. In the hands of a capable WordPress developer, any design vision can be realized and implemented into an interactive website experience. 
In theory, anyone willing to learn the WordPress CMS and delve into some documentation can build a WordPress site with minimal HTML/CSS knowledge. However, similar to a DIY bathroom remodel, to get the best end-product it's often best to leave the heavy lifting to professionals.
3. Premium WordPress Themes are a Worthwhile Investment
Premium WordPress themes offer incredible bang-for-the-buck, costing around $70 on average. A premium theme has many benefits and can help save thousands of dollars on development cost.
Premium WordPress themes often include bundled plugins such as visual builders which add robust functionality to WordPress. Visual builders allow for extensive customization of content directly from within the CMS and make content deployment much faster.
Avada and Divi are two of our favorite premium themes and come with their own fantastic visual builders. We encourage you to check them out.
Premium themes are available from 3rd parties' sites (like Divi) or purchasable through a marketplace like ThemeForest (like Avada). WordPress also has free themes available including a few basic ones installed by default.
Although we occasionally provide completely custom WordPress builds, the vast majority of the websites Jack & Bean produces for our clients are built with a premium theme as a foundation. Our developers proficiently customize the site and theme as needed to match the agreed-upon design and branding with a combination of WordPress, HTML, CSS, PHP knowledge. The end result? Well, see for yourself!
4. WordPress has Powerful Modular Plugins
WordPress was initially created as a focused blogging platform, and the roots of this can be seen still if you know where to look. However, as its ease of use caught on quickly, the WordPress community began providing additional functionality through plugins.
Plugins are the key to WordPress' modular and nearly-unlimited functionality. From something as simple as resizing an image on upload to adding an entire additional function to the website like an eCommerce store (think WooCommerce), plugins are the magic ingredients that makes WordPress so broadly applicable.
Similar to WordPress themes, there are both free and premium (paid) WordPress plugins available. Today, there are over 50,000 WordPress plugins available for free through the WordPress Plugin Directory, and thousands of additional premium plugins from 3rd parties, as well as marketplaces such as CodeCanyon.
Unlike themes however, premium plugins vary in price greatly, from just a few dollars to hundreds, depending on their robustness. Many require annual subscriptions to continue getting updates. Some reputable premium plugins we use regularly include Gravity Forms, iThemes Security Pro and WP Rocket.
5. WordPress is SEO-Friendly
As an article publishing CMS at its core, WordPress has solid technical SEO health "out-of-the-box". With the addition of an SEO plugin like Yoast SEO or (our favorite) Rank Math your website can be set up to tick all of Google's checkboxes, boosting organic exposure and rankings.
Virtually all modern WordPress themes will be responsive and mobile friendly, and WordPress is quick to load (if configured correctly), factors which also weigh into SEO rankings.
6. WordPress is the Best Blogging Option – PERIOD.
Although self-described as more than just blogging software (see WordPress homepage) vanilla WordPress is most simply described as a blogging CMS. If you plan to have a blog, post news updates, or have any kind of regular posts being published, WordPress is hands-down the best solution out there.
We even have clients who utilize WordPress specifically for their blog on a subdomain, having other solutions like Shopify for their main websites. This is a testament to how effective a blogging tool WordPress is.
WordPress's handling of posts, categories, tags and other taxonomies, media, and its excellent SEO integration make it a no-brainer for websites that want to publish large amounts of content in an organized manner.
7. WordPress is Cheap to Maintain and Upgrade
No need to pay for expensive rebuilds or upgrades down the road. WordPress' core, plugins and themes are made to constantly be patched with small, incremental updates, so that your site is less likely to break or become outdated, risking security vulnerabilities.
Most conflicts or issues are easily fixed without much downtime or time spent. We even offer a hosting and maintenance package that warranties most site issues, allowing our clients to worry about running their business, while we ensure their site stays in tip-top shape.
8. WordPress Loads Quickly!
WordPress can be blazing fast. When set up correctly with premium hosting (like our dedicated server WordPress hosting) as well as using the right premium plugins, WordPress can provide some of the snappiest website experiences on the web. This pleases both your site visitors and Google, improving SEO as well!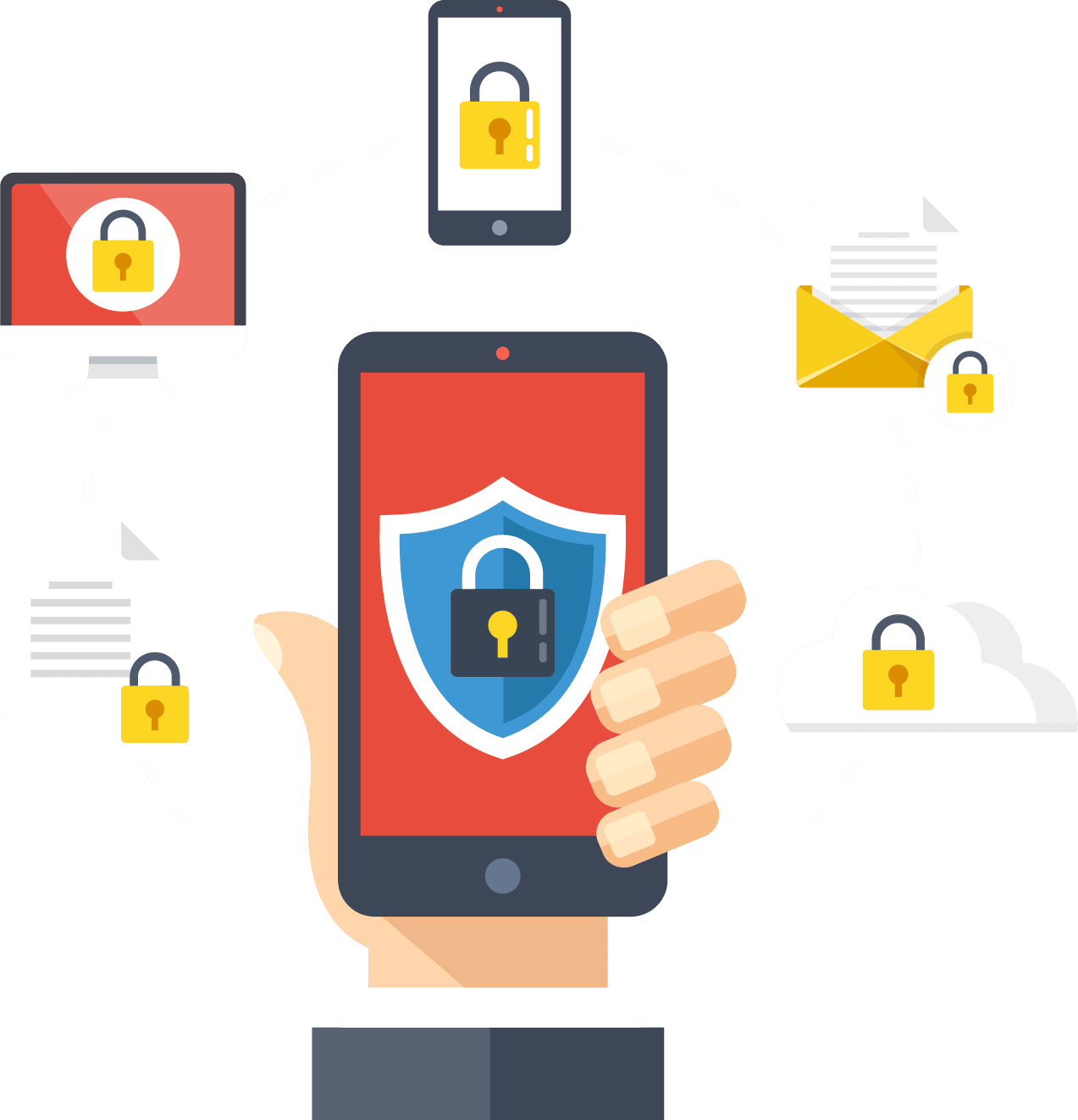 9. WordPress can be Secured Against Intrusions
Each of our WordPress sites repel hundreds (and sometimes thousands) of intrusion attempts every single day. 
WordPress is quite secure if installed correctly and difficult passwords are used. Unfortunately, plugins and themes can provide additional points of entry for hackers. With a premium security suite like iThemes Security Pro (which we bundle with our WordPress hosting and maintenance plans) WordPress gains dozens of additional ways to further lock down and harden a website against intrusion.
We also provide firewall and active malware scanning on our server directly as well, further mitigating the ability of hackers to gain access to your website. We also back up all websites to encrypted remote storage daily.
10. WordPress is the World's Most Popular CMS!
With nearly half the internet utilizing WordPress, finding solutions to website needs is a breeze. Whatever problem or challenge your internet presence faces, you aren't the first one, and the WordPress community undoubtedly has the solution.
Being open-source in nature, the WordPress community is vast and welcoming. Whether you need to discuss an issue or need in a forum, or source a developer for a custom plugin or diagnosis, WordPress ubiquity across the web ensures you can always find an answer and solution.
You also can rest assured that your core, theme and plugins will remain updated as WordPress's popularity only continues to grow. The WordPress organization and 3rd-party developers of themes and plugins will continue to be motivated to update and support their software for years to come.
Get a Custom WordPress Website Quote
We also invite you to call us directly to discuss your website needs: (602) 456-1573