Our Web Design Helps Chandler Businesses Shine Online
Your unique Chandler business deserves a custom-designed website that is tailored to your brand and local offerings.
Don't settle for a stock template. At Jack & Bean, we specialize in designing uniquely branded, conversion-oriented websites, developed in WordPress, that maximize your Chandler business growth and help leave your mark on the web.
Chat with our Arizona-Based Web Team
Chandler Web Design Pricing
Making quality websites straightforward for local Chandler businesses.
Basic
Template-based Design
"Off the Rack"
Suitable for one-pagers & landing pages
Standard
Semi-Custom Design
"Strong Performer"
Branded to align with your company
Premier
Fully-Custom Design
"Market Dominator"
Completely unique design and development
Final price will vary depending on your needs and preferences. We recommend you request a custom quote for an accurate price.
Why use a Local Chandler Web Design Agency
Our Agency Creates Custom Designs
This might seem like a no-brainer, but employing Chandler-based WordPress agencies like Jack & Bean provides access to not only local website developers, but local graphic designers experienced with local AZ web deployment. Understanding how to make a website and its content visually striking and still usable and familiar for visitors is its own art form.
From branding needs to minutiae of web page layouts, we elevate your website content deployment far beyond basic templates. We ensure your brand message is consistent across all mediums, conveying professionalism and quality to your customers.
Our Agency Crafts Websites that Convert
Creating a beautiful website and drawing in local organic traffic in Chandler is only half of the equation. The content must also be compelling and give ample opportunities for site visitors to convert into customers.
How many opportunities have you had on this page to explore another point of interest or click a CTA (call to action) to move further into our sales funnel? It's a great example of a conversion-focused page that brings in tons of organic traffic and converts a portion of that traffic into new business. We would love the opportunity to craft such pages for your Chandler business!
Our Website Agency is Fast & Efficient
An experienced Chandler web design company like Jack & Bean works quickly and efficiently. We've created and actively manage hundreds of WordPress websites. Our team produces your web content needs at speeds and volumes our clients can only dream of alone.
Whether working on your initial website design, future site expansions, our regular content publishing, we stick to tight deadlines and have high quality standards. We also do our best to work within your budget on every project.
Our Chandler Web Devs Maintain Your Site
With the knowledge and bandwidth to properly maintain and update your website for you, our WordPress-savvy agency ensures your local Chandler company can focus on its strengths while we leverage ours on your behalf. We're in your corner, ready to pounce on any issue that might arise.
We offer an affordable dedicated hosting and maintenance package designed specifically for WordPress. This all-inclusive package includes everything your WordPress website needs to stay running reliably and securely, and provides a blanket warranty that covers most website issues.
We Are More Than Just a WordPress Agency
In addition to our deep roots in WordPress development and design, Jack & Bean is expert in all things digital content marketing. We excel at all forms of content writing for organic traffic, copywriting for conversions, PPC (pay per click) advertising, print media, and more.
We pride ourselves on taking a critical look at all opportunities available for your niche and making creative strategy recommendations, in order to help your Chandler business overtake its competition.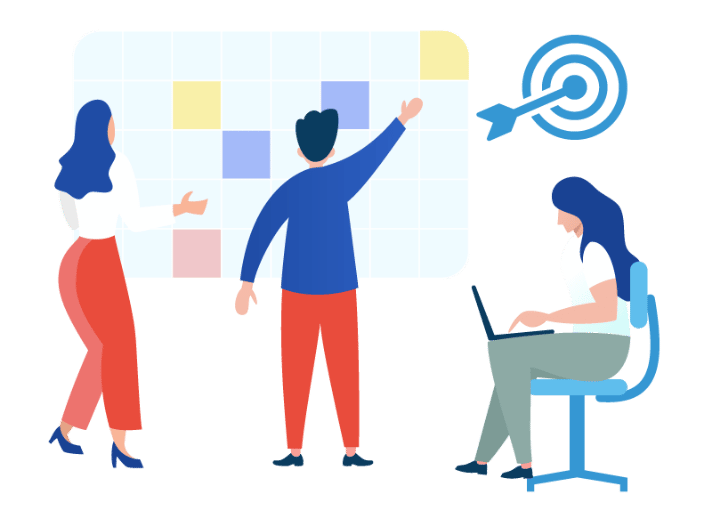 Our WordPress Content Marketing Helps Your Chandler Business Succeed Online
As a content marketing agency, Jack & Bean is passionate about helping our local Chandler clients succeed online. We take it upon ourselves to provide you with website recommendations and offer ongoing content strategy services that can ensure organic growth.
We want your website to thrive, and we have the skill sets to assist. We offer keyword research, organic strategy, writer briefs for topics, expert content writing and guest blogging services. We invite you to set up a call to learn more how we can help your Chandler business grow sustainably online!
Our Arizona-Based Agency Uses Data for Decisions & Accountability
Our passion for SEO and organic content writing stems from a reliance on data tools. We utilize Ahrefs to know the win conditions for any keyword before we even consider starting an article or page for a topic. This ensures we don't go after topics too difficult to rank for nor waste time and budget with organic traffic potential too low to be worth the effort.
Once complete, we then bookend our writing projects by tracking and reviewing article performance regularly with Google Analytics and Ahrefs's Rank Tracker, to monitor progress and consider future action. Our organic expertise extends to content utilized in WordPress website builds as well, ensuring the web content published is well-rounded for SEO success.
How Our Chandler Web Agency Builds with WordPress
Discovery
When we initially engage for your Chandler business's WordPress project, we will ask lots of questions and get everyone's critical thinking caps tightly secured. We must ensure we understand your goals clearly.
Once the WordPress web project needs are fully understood, we then quantify the upcoming project into an easy-to-understand quote with clear milestones. Once approved, we set deadlines in a project plan you can access anytime from our portal.
Branding
Many Chandler businesses who come to us for a new WordPress website also need branding, or at least a branding refresh. We handle branding scopes as small as just freshening and editing a logo to as large as creating an entire set of brand guidelines.
Our local talented designers love being brought onto branding milestones for WordPress sites, and it shows in their end-products.
Content
We prefer to start our WordPress website projects by focusing on content and messaging first. Our process is to design around content and we create the design mockups to fit the content which we help solidify during this first crucial phase.
From identifying site structure and menu organization to writing copy for service pages, we can assist with as much of this phase of design as necessary. Our Chandler clients often find it very engaging and eye-opening how much content assistance they need during this phase.
Design
With content solidified, our talented design team transforms text into visual mockups. We typically utilize Adobe XD to display website mockups. Adobe XD has great collaboration features alongside its industry-leading toolsets, to allow both our AZ-based team and our local Chandler clients to contextually discuss features of the mockup inline.
The number of mockups usually coincides with the number of pages that need unique layouts or elements approved, and ranges from 3 to 6 on average for most WordPress website projects.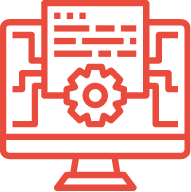 Development
As design mockups are approved, they are next translated into interactive WordPress website pages. A premium WordPress theme is customized by our developers in WordPress, with HTML/CSS and even PHP if necessary.
We typically utilize beta and release candidate milestones. Our beta milestone is considered reached when the vast majority of the site is functioning. Our release candidate milestone is reached after we've quality-checked the site and we consider it 100% ready for launch, and you can finally start showing off your Chandler business online!
Quality Control
Once the full-size desktop versions of the pages are developed, we test for responsiveness on popular laptop, tablet and mobile resolutions as well. We even emulate devices directly, to catch as many bugs and odd behaviors as possible before launching.
This extensive testing ensures every device from tiny phones to 8K displays will all have a smooth experience on the site. When we're confident in the site's consistent behavior, we'll launch the site at the convenience of our Chandler client.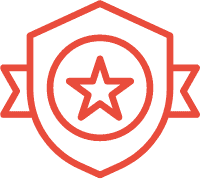 Ongoing Support
We regularly maintain and update hundreds of WordPress sites for our clients. We have a dedicated WordPress hosting solution so affordable it's meant to be irresistible to our clients. We benefit as well, as our developers have blazing-fast backends to interface with and well-maintained websites are headache-free websites.
As a local AZ WordPress hosting company, hosting with Jack & Bean means you get maximum speed and ample resources paired with manual weekly updates that ensure your website stays fast and current. This ensures a snappy experience for you and your site visitors alike, while also maximizing security, as many updates and patches are security-related.
Chandler Web Design Calculator & Quote Form
The form below is pre-calculated with our most popular SMB website configuration. You can reconfigure and add additional pages to get a rough idea of how much a website will cost.
We also invite you to call us directly to discuss your website needs: (602) 456-1573