Ahrefs' Keywords Explorer is a powerful SEO research tool that, when used properly, can help you dig up trafficked keywords you can actually rank for.
If you don't know what Ahrefs Keywords Explorer is or why it is such a powerful tool, you should start by going to the source. Ahrefs themselves wrote a large article explaining the features of Keywords Explorer when they launched version 2.0 back in 2016.
This guide channels Keywords Explorer's features to explore and analyze keywords for ranking viability across a host of parameters. Once discovered, you then can write content capable of ranking with Google – assuming you follow the tenants detailed in our White Hat SEO Guide.
The "Key" to Keyword Research
We know, we're clever. The goal here is to go after keywords that you can realistically rank for. You do not want to go after broad, difficult keywords from the start that you have no chance of ranking for. Instead, the goal is to discover and target niches with low difficulty and acceptable traffic volumes.
For many businesses, this often means just targeting variations of keywords in their area, rather than making the rookie mistake of trying to rank at a national level. For example, "seo company" gets about 5,800 clicks (Volume) per month, but has a Keyword Difficulty (KD) of 44. "phoenix seo company" has only 150 clicks per month, but has a KD of just 24.
The KD scale used by Ahrefs is logarithmic, and each percentage increase of 10 represents a 10X increase in rank difficulty, similar to the Richter scale used to measure earthquake intensity. Thus, ranking for "seo company" is about 100X more difficult to rank for than "phoenix seo company", 44 vs 24, respectively.
We recommend only going after keywords under 30 (lower is always much better) until you have a sizeable backlink profile built. Our general rule of thumb is don't go after a keyword whose difficulty exceeds your own Domain Rating (DR). You can learn more about the importance of backlinks and their effect on DR in our White Hat SEO Guide.
Lastly, you do need to have a few rough ideas of what you want to write about before heading into this exercise, and the rest of this article assumes you have at least one to explore. If you're having trouble coming up with sources of content, we have an article coming soon for that. For the sake of this article, we provide an keyword topic that's near and dear to Arizona: rattlesnakes.
So without further adieu, here are the steps to using Ahrefs Keywords Explorer to research excellent keyword topics.
Step 1: Brainstorm Search Queries
Our first step is to take a metaphorical step back and attempt your best leap into the various shoes of your potential visitors and customers. What might visitors be searching for in Google to find your topics? Word the queries as naturally as possible, in ways that make sense to you. Come up with 3-5 search queries that are your best guesses and plug them into Ahrefs Keywords Explorer tool.
Your example queries may have little to no traffic volume – but that's okay! They're just a means to an end, and as long as you are somewhere in the remote vicinity of search relevance, you'll be able to build on these in the next step. You'll see our example keyword has very few results, but we use it to find related topics that have much more traffic potential at similar keyword difficulties.
Step 2: Review Top Pages (SERPs) for Traffic Potential
Once searched, navigate to the Metrics tab, next to Overview. When under the SERP column of each keyword, click and expand the button. This will drop down and show you the top 10 organic results for that individual keyword.
Here, you should also note the total traffic each resulting page gets, which will not necessarily correlate with ranking for your specific keyword, as pages can rank for thousands of other keywords that add up to vastly different amounts of total traffic.
Our example is the keyword "how to identify a rattlesnake" which has a Keyword Difficulty (KD) of just 6 and fairly low search volume of just 90 clicks per month.
The top result, "How to Identify Baby Rattlesnakes", ranks for 994 keywords, including ours. As a result, it gets over 3,000 visitors per month. Combined with the other top 5 search results (Ahrefs will display many more than this if you want), its easy to see that there are many thousands of searches occurring monthly for similar topics related to identifying rattlesnakes.
So there is definitely some traffic potential for this keyword, despite the initial low volume of our exact combination. Perhaps most importantly, although not being covered in-detail in this article, all of these results have few backlinks, and could easily be outranked with a proper white hat SEO strategy.
Step 3: Compare Their Top Keyword(s)
Going back to the first result, "How to Identify Baby Rattlesnakes", we see that it ranks for 994 keywords. Clicking on the number of keywords for that article brings you to a list of all the keywords the article ranks for, ranked by traffic by default. You'll notice that many of the keywords are similar, and demonstrate why you should always write your article naturally with plenty of variation and don't just repeat the same keyword, so you can rank for multiple keywords in addition to your top choice(s).
The top keyword, "baby rattlesnake", gets 13,000 monthly searches, bringing this article an estimated 642 visitors every 30 days. Amazingly, it also has a KD of just 2, making "baby rattlesnake" an incredibly easy keyword to rank for with a high search volume. Keywords like this, with low difficulty and decent traffic, are exactly what you want to try and discover.
In contrast, simply "rattlesnake" has a KD of 41, and only gets 89,000 searches per month, a traffic increase of only 7X for a nearly 100,000% increase in difficulty! Again, you're searching for that sweet spot of low difficulty with desirable levels of traffic, and "baby rattlesnake" fits that bill. You'll notice Ahrefs Keywords Explorer tells you how many backlinks you'll likely need to rank in the top 10 for a keyword. For "rattlesnake", it's 58 unique backlinks, but for "baby rattlesnake", it's just 3. The former is pictured below, just under the KD meter in light gray font.
So if you decided to write an article about rattlesnakes, you would want to consider writing and titling it something along the lines of "How to Identify baby rattlesnakes" as opposed to just "How to identify rattlesnakes". Going after this keyword will yield much more effective results, due to the excellent traffic-to-KD ratio detailed above.
A Quick Note on Keyword Variations
Although picking the best-performing keyword variation for use in your title may have a minor effect on the performance of your article, as a rule, don't stress about targeting specific keyword variations. For example, "Arizona rattlesnakes" vs "rattlesnakes in Arizona" should be treated as synonymous in almost every case . 75% of pages that rank on page one of Google results do not even have the exact matched keyword they rank for in their content anywhere.
We also believe that spamming exact keyword phrases unnaturally will increasingly get Google's attention in the wrong way. Instead, focus on writing naturally about your keyword topic and ensuring your content is useful and high-quality.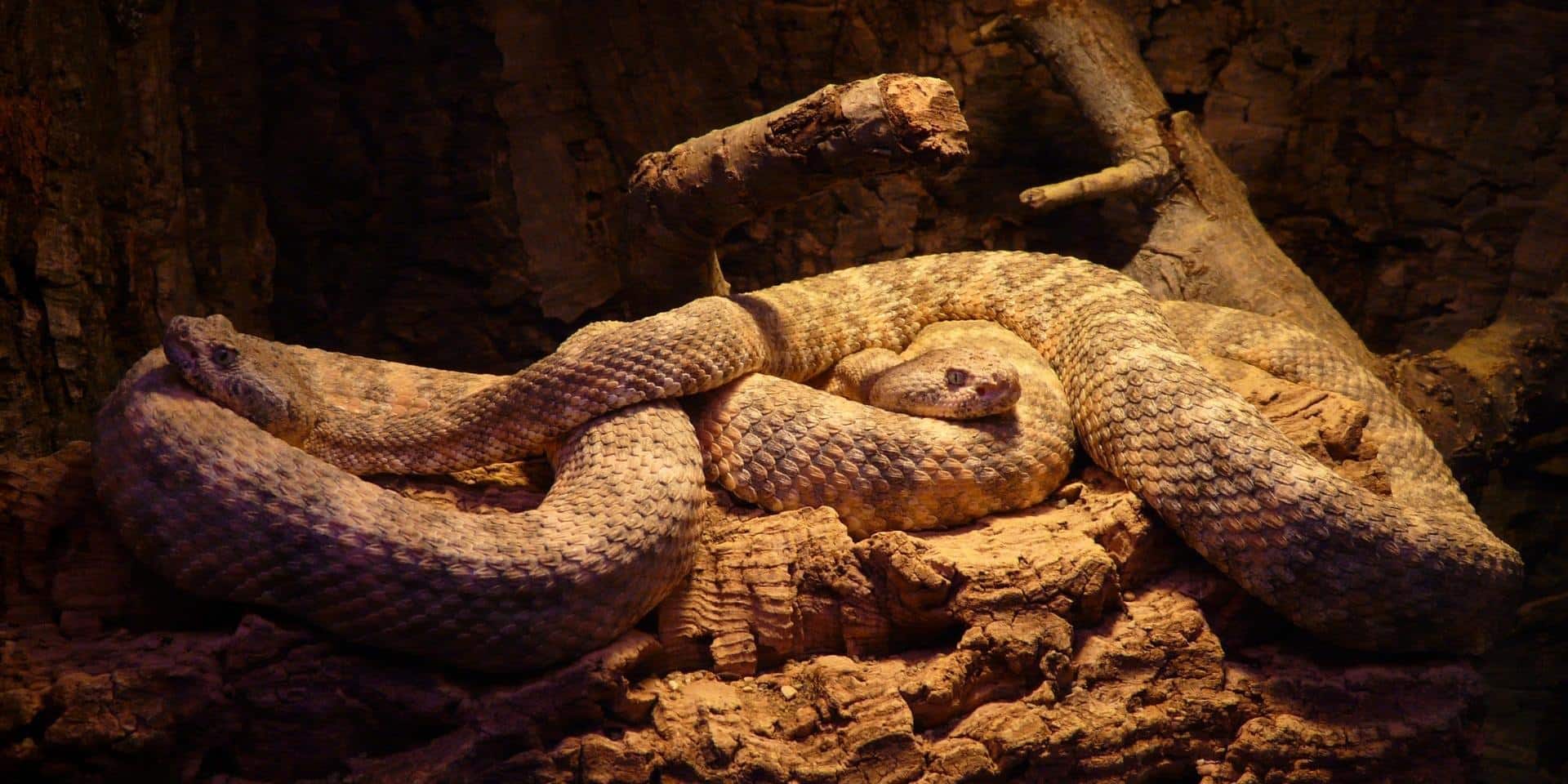 Step 4: Save Your Best Findings for Comparison
If you're 100% convinced you've found an inspirational and amazing topic by this step, then congratulations! You can skip straight to step 6!
If you don't happen to know specifically what topic you're interested in writing about, we advise copying promising keywords and their related information into a spreadsheet for you to compare later. Be sure to save at minimum: the keyword/topic itself, search volume, top 2-3 articles, and how much traffic those individual articles get. It might also serve you well to record their DR and number of backlinks as well.
Step 5: Repeat Steps 1-4 Until Ready to Write
This step works in-tandem with step 4 above. Until you have confidence in an article topic to pursue, you simply need to repeat steps 1-4 until you've managed to come up with enough ideas that at least one of them stands out as a keyword worth pursuing content for.
Step 6: Write Your High-Quality Article
Armed with the knowledge that your keyword(s) and topic are capable of ranking with Google, you can now begin the process of writing high-quality content. Be sure to follow up the completion of your article with adequate promotion and pursuing authoritative backlinks. Below are links to additional resources in the writing and overall SEO processes.